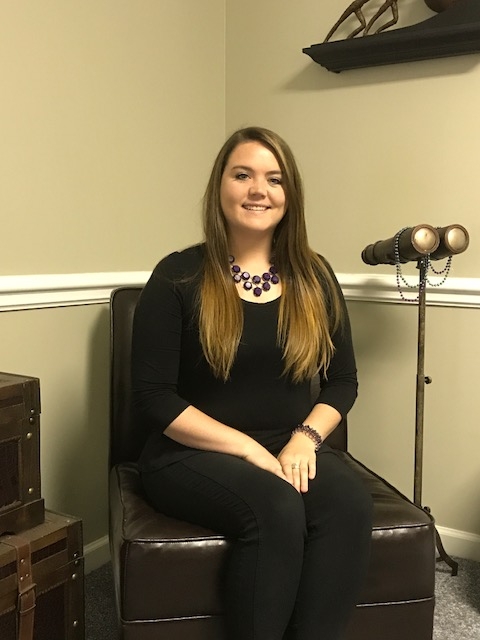 Kennesaw, July 26, 2017 ─ V Jordan Inc. (VJI) is pleased to announce that Taylor McTaggert is the newest addition to the VJI team. Taylor is a Junior Tax Consultant. She assists the tax consulting team with Sales and Use Tax Overpayment Review Services for manufacturing clients. Taylor travels to client locations to assist senior level consultants with the field work of sales and use tax consulting services. Taylor also supports all client sales and use tax projects by working with the client's vendors to assure all documentation is submitted and retrieved to aid in obtaining refunds on behalf of clients. Her organizational and customer relationship skills are applied in managing and monitoring claims so that refunds are returned to clients efficiently. Taylor maintains excellent relationships with Department of Revenue employees. She provides periodic status reports to clients keeping them apprised of the project every step of the way. She also performs data-entry when needed.
Taylor attended Valdosta State University for two years and is currently enrolled in Kennesaw State University working towards a B.S. in Accounting with a focus in taxation. She worked in the retail industry for a large corporation for 2 years as a sales associate. In addition, Taylor has 6 years experience in the service industry. Her experience included customer service, data entry, inventory management, recording, reporting, managing customer relationships, financial management and training development.
Taylor joined the VJI team by taking a temporary position to help with a specific client project in February 2017. VJI is proud to announce the Taylor has now accepted a full-time permanent position as Junior Tax Consultant. V Jordan Inc.
VJI President, Valerie Jordan stated, "I am pleased with Taylor's contributions to the projects on which she has assisted thus far. By adding Taylor, we are able to hold true to our promise to our clients of providing a personal service while meeting our clients' expectations of dollar recovery."
Welcome aboard Taylor!